Light mag. 4.3 earthquake - Bering Sea, 65 mi southwest of Unalaska, Aleutians West, Alaska, USA, on Thursday, Jun 23, 2022 at 6:01 am (GMT -8) -
Light magnitude 4.3 earthquake at 48 km depth
23 Jun 14:16 UTC: First to report: USGS after 15 minutes.
Update Thu, 23 Jun 2022, 14:21
Moderate earthquake of magnitude 4.3 just reported 65 miles southwest of Unalaska, Alaska, United States
4.3 quake 23 Jun 6:01 am (GMT -8)
A moderately shallow magnitude 4.3 earthquake was reported early morning near Unalaska, Aleutians West, Alaska, USA.
According to the United States Geological Survey, the quake hit on Thursday, June 23rd, 2022, at 6:01 am local time at a moderately shallow depth of 30 miles. The exact magnitude, epicenter, and depth of the quake might be revised within the next few hours or minutes as seismologists review data and refine their calculations, or as other agencies issue their report.
A second report was later issued by the European-Mediterranean Seismological Centre (EMSC), which listed it as a magnitude 4.3 earthquake as well.
Towns or cities near the epicenter where the quake might have been felt as very weak shaking include Nikolski (pop. 18) located 60 miles from the epicenter, Unalaska (pop. 4,500) 65 miles away, and Dutch Harbor (pop. 4,400) 66 miles away.
VolcanoDiscovery will automatically update magnitude and depth if these change and follow up if other significant news about the quake become available. If you're in the area, please send us your experience through our reporting mechanism, either
online
or via
our mobile app
. This will help us provide more first-hand updates to anyone around the globe who wants to know more about this quake.
Earthquake data
Earthquake details
Date & time
Jun 23, 2022 14:01:45 UTC -
Local time

at epicenter

Thursday, Jun 23, 2022 at 6:01 am (GMT -8)
Status
Confirmed
Magnitude
4.3
Depth
47.7 km
Epicenter

latitude / longitude

53.095°N / 167.4321°W (Bering Sea, Alaska, United States)
Antipode
53.095°S / 12.568°E
Shaking

intensity

Weak shaking near epicenter
Felt
0 reports
Primary data source
USGS (United States Geological Survey)
Nearest volcano
Okmok (59 km / 37 mi)
Nearby

towns and cities

97 km (60 mi) E of Nikolski (pop: 18) |

Show on map

| Quakes nearby
105 km (65 mi) SW of Unalaska (pop: 4,490) |

Show on map

| Quakes nearby
106 km (66 mi) SW of Dutch Harbor (pop: 4,380) |

Show on map

| Quakes nearby
159 km (99 mi) SW of Akutan (pop: 1,040) |

Show on map

| Quakes nearby
328 km (204 mi) SW of False Pass (pop: 40) |

Show on map

| Quakes nearby
Weather at epicenter

at time of quake

Overcast Clouds 8.5°C (47 F), humidity: 86%, wind: 3 m/s (6 kts) from SSE
Estimated

seismic

energy

released

1.8 x 1011 joules (49.4 megawatt hours, equivalent to 42.5 tons of TNT) | about seismic energy
Data for the same earthquake reported by different agencies
Info: The more agencies report about the same quake and post similar data, the more confidence you can have in the data. It takes normally up to a few hours until earthquake parameters are calculated with near-optimum precision.
| | | | |
| --- | --- | --- | --- |
| Mag. | Depth | Location | Source |
| 4.3 | 48 km | 97 Km E of Nikolski, Alaska | USGS |
| 4.4 | 29 km | FOX ISLANDS, ALEUTIAN ISLANDS | EMSC |
User reports for this quake
There are no user reports for this quake.
Try our free app!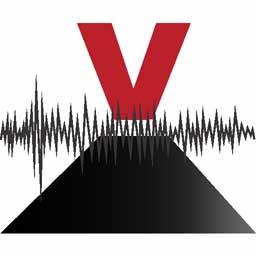 Earlier earthquakes in the same area since 1900
Date and time GMT
Mag
Depth
Distance
Location
Details
Jul 2, 1965 20:58


57 years ago

7.8


45 km
24km / 15mi
28 mi S of Breed Island, Aleutians West, Alaska, USA
More
Mar 7, 1929 01:34


93 years ago

7.8


15 km
296km / 184mi
USA
More
Apr 18, 1916 04:01


106 years ago

7.4


170 km
172km / 107mi
16 mi NW of Uliaga Island, Aleutians West, Alaska, USA
More
Sep 8, 1909 16:49


113 years ago

7.4


90 km
124km / 77mi
35 mi S of Anangula Island, Aleutians West, Alaska, USA
More
Mar 22, 1957 14:21


65 years ago

7.1


47 km
134km / 83mi
13 mi SE of Egg Island, Aleutians West, Alaska, USA
More
Mar 11, 1957 09:58


65 years ago

7.1


35 km
126km / 78mi
22 mi SW of Nikolski, Aleutians West, Alaska, USA
More
Jul 27, 1944 00:04


78 years ago

7.1


70 km
163km / 101mi
Rootok Island, 15 mi SE of Akutan, Aleutians East, Alaska, USA
More
Dec 31, 1901 09:02


121 years ago

7.1


0 km
305km / 190mi
Alaska, USA
More
Jan 1, 1902 05:20


121 years ago

7.0


0 km
80km / 49mi
72 mi S of Breed Island, Aleutians West, Alaska, USA
More
Jul 27, 2015 04:49


7 years ago

6.9


21 km
168km / 105mi
North Pacific Ocean, 53 mi SW of Nikolski, Aleutians West, Alaska, USA
More
Feb 27, 1987 08:31


35 years ago

6.9


10 km
43km / 27mi
Aleutians West Parish, 23 mi E of Breed Island, Aleutians West, Alaska, USA
More
Mar 24, 1980 03:59


42 years ago

6.9


33 km
21km / 13mi
30 mi S of Breed Island, Aleutians West, Alaska, USA
More
Mar 9, 1957 20:39


65 years ago

6.9


25 km
165km / 102mi
50 mi SW of Nikolski, Aleutians West, Alaska, USA
More
Sep 9, 1942 01:25


80 years ago

6.9


80 km
111km / 69mi
23 mi SE of Sedanka Island, Aleutians West, Alaska, USA
More
Aug 22, 1940 03:27


82 years ago

6.9


15 km
151km / 94mi
113 mi S of Unalaska, Aleutians West, Alaska, USA
More
Jan 23, 1935 07:24


88 years ago

6.9


35 km
151km / 94mi
33 mi SE of Chuginadak Island, Aleutians West, Alaska, USA
More
Jul 22, 1933 20:55


89 years ago

6.9


30 km
127km / 79mi
25 mi SW of Nikolski, Aleutians West, Alaska, USA
More
Jan 11, 2022 11:35


25 weeks ago

6.8


22 km
59km / 36mi
North Pacific Ocean, Alaska, USA
More
Jan 5, 1987 12:11


36 years ago

6.8


33 km
150km / 93mi
33 mi SE of Chuginadak Island, Aleutians West, Alaska, USA
More
Jan 28, 1967 13:53


55 years ago

6.8


35 km
163km / 101mi
29 mi S of Chuginadak Island, Aleutians West, Alaska, USA
More
Nov 13, 1960 09:20


62 years ago

6.8


22 km
227km / 141mi
206 mi SW of Unalaska, Aleutians West, Alaska, USA
More
Mar 29, 1957 05:10


65 years ago

6.8


25 km
40km / 25mi
27 mi S of Peter Island, Aleutians West, Alaska, USA
More
Jan 13, 1955 02:03


68 years ago

6.8


18 km
19km / 12mi
18 mi S of Breed Island, Aleutians West, Alaska, USA
More
Jul 12, 1946 21:56


76 years ago

6.8


100 km
114km / 71mi
39 mi N of Nikolski, Aleutians West, Alaska, USA
More
Jul 27, 2015 04:55


7 years ago

6.7


40 km
157km / 98mi
North Pacific Ocean, 160 mi SW of Unalaska, Aleutians West, Alaska, USA
More
Jul 18, 2010 05:56


12 years ago

6.7


14 km
164km / 102mi
Chuginadak Island, 41 mi W of Nikolski, Aleutians West, Alaska, USA
More
Jan 2, 1957 03:48


66 years ago

6.7


20 km
56km / 35mi
45 mi SE of Nikolski, Aleutians West, Alaska, USA
More
Jan 11, 2022 12:39


25 weeks ago

6.6


11 km
73km / 45mi
North Pacific Ocean, Alaska, USA
More
Feb 19, 2003 03:32


19 years ago

6.6


19 km
195km / 121mi
35 mi SE of Tigalda Island, Aleutians East, Alaska, USA
More
Jan 28, 1999 08:10


23 years ago

6.6


67 km
116km / 72mi
Anangula Island, 127 mi SW of Unalaska, Aleutians West, Alaska, USA
More
Oct 13, 2009 05:37


13 years ago

6.5


24 km
48km / 30mi
80 mi S of Unalaska, Aleutians West, Alaska, USA
More
Nov 19, 1993 01:43


29 years ago

6.5


30 km
253km / 157mi
33 mi S of Unimak Island, Aleutians East, Alaska, USA
More
Feb 6, 1974 04:04


48 years ago

6.5


2 km
199km / 124mi
26 mi SE of Tigalda Island, Aleutians East, Alaska, USA
More
Dec 1, 2020 16:22


1 year 30 weeks ago

6.4


23 km
67km / 42mi
Bering Sea, 28 mi SE of Nikolski, Aleutians West, Alaska, USA
More
Oct 13, 2009 20:21


13 years ago

6.4


14 km
59km / 36mi
91 mi S of Unalaska, Aleutians West, Alaska, USA
More
Dec 26, 2007 22:04


15 years ago

6.4


25 km
80km / 50mi
42 mi SE of Anangula Island, Aleutians West, Alaska, USA
More
May 10, 2006 02:42


16 years ago

6.4


18 km
139km / 86mi
33 mi SE of Chuginadak Island, Aleutians West, Alaska, USA
More
Mar 30, 1996 13:05


26 years ago

6.3


33 km
132km / 82mi
55 mi S of Anangula Island, Aleutians West, Alaska, USA
More
May 19, 1989 02:21


33 years ago

6.3


104 km
182km / 113mi
14 mi NE of Akutan, Aleutians East, Alaska, USA
More
Nov 30, 1975 20:30


47 years ago

6.3


24 km
58km / 36mi
61 mi SE of Breed Island, Aleutians West, Alaska, USA
More
Jan 22, 2022 05:17


23 weeks ago

6.2


43 km
52km / 32mi
Bering Sea, Alaska, USA
More
Aug 10, 2012 18:37


10 years ago

6.2


13 km
49km / 30mi
North Pacific Ocean, 92 mi SW of Unalaska, Aleutians West, Alaska, USA
More
Nov 20, 2005 12:53


17 years ago

6.2


30 km
236km / 147mi
43 mi SE of Tigalda Island, Aleutians East, Alaska, USA
More
Oct 31, 1985 19:33


37 years ago

6.2


30 km
37km / 23mi
31 mi S of Peter Island, Aleutians West, Alaska, USA
More
May 25, 1979 16:45


43 years ago

6.2


23 km
61km / 38mi
90 mi S of Unalaska, Aleutians West, Alaska, USA
More
Jun 12, 1972 19:47


50 years ago

6.2


33 km
46km / 29mi
25 mi S of Peter Island, Aleutians West, Alaska, USA
More
Jul 15, 2007 13:08


15 years ago

6.1


15 km
78km / 49mi
51 mi SE of Anangula Island, Aleutians West, Alaska, USA
More
Jul 20, 1997 00:30


25 years ago

6.1


14 km
59km / 37mi
59 mi S of Breed Island, Aleutians West, Alaska, USA
More
Jan 25, 1982 05:29


40 years ago

6.1


60 km
115km / 72mi
56 mi SE of Unalaska, Aleutians West, Alaska, USA
More
Mar 24, 1980 04:02


42 years ago

6.1


33 km
55km / 34mi
57 mi S of Breed Island, Aleutians West, Alaska, USA
More
Apr 5, 1971 09:04


51 years ago

6.1


148 km
207km / 128mi
28 mi NW of Carlisle Island, Aleutians West, Alaska, USA
More
Jul 18, 2010 19:48


12 years ago

6.0


10 km
156km / 97mi
Chuginadak Island, 37 mi W of Nikolski, Aleutians West, Alaska, USA
More
Aug 7, 2004 09:30


18 years ago

6.0


8 km
167km / 104mi
147 mi S of Unalaska, Aleutians West, Alaska, USA
More
May 8, 1997 13:29


25 years ago

6.0


33 km
275km / 171mi
Alaska, USA
More
Jul 8, 1995 17:15


27 years ago

6.0


21 km
251km / 156mi
91 mi SE of Akutan, Aleutians East, Alaska, USA
More
Feb 13, 1992 02:38


30 years ago

6.0


44 km
126km / 78mi
22 mi SE of Egg Island, Aleutians West, Alaska, USA
More
Aug 14, 1991 12:53


31 years ago

6.0


275 km
189km / 117mi
60 mi NW of Bogoslof Island, Aleutians West, Alaska, USA
More
Jan 8, 1990 19:44


33 years ago

6.0


33 km
180km / 112mi
57 mi SE of Herbert Island, Aleutians West, Alaska, USA
More
Nov 15, 1988 08:41


34 years ago

6.0


23 km
271km / 168mi
Alaska, USA
More
Aug 14, 1987 17:39


35 years ago

6.0


118 km
117km / 73mi
30 mi N of Anangula Island, Aleutians West, Alaska, USA
More
Jul 19, 1986 22:32


36 years ago

6.0


33 km
48km / 30mi
22 mi SW of Peter Island, Aleutians West, Alaska, USA
More
Jul 19, 1986 06:53


36 years ago

6.0


33 km
59km / 37mi
15 mi SW of Peter Island, Aleutians West, Alaska, USA
More
Apr 11, 1986 17:22


36 years ago

6.0


33 km
123km / 76mi
17 mi N of Bogoslof Island, Aleutians West, Alaska, USA
More
May 30, 1977 15:16


45 years ago

6.0


33 km
170km / 106mi
28 mi SE of Herbert Island, Aleutians West, Alaska, USA
More
Mar 26, 1977 04:36


45 years ago

6.0


38 km
105km / 65mi
56 mi SE of Anangula Island, Aleutians West, Alaska, USA
More
May 29, 1973 06:14


49 years ago

6.0


30 km
263km / 163mi
51 mi SW of Sanak Island, Aleutians East, Alaska, USA
More
Sep 10, 2015 10:26


7 years ago

5.9


10 km
180km / 112mi
North Pacific Ocean, 175 mi SW of Unalaska, Aleutians West, Alaska, USA
More
Dec 29, 2007 22:58


15 years ago

5.9


16 km
110km / 68mi
63 mi SE of Anangula Island, Aleutians West, Alaska, USA
More
Jul 15, 2007 13:26


15 years ago

5.9


10 km
90km / 56mi
58 mi SE of Anangula Island, Aleutians West, Alaska, USA
More
Sep 1, 2006 12:04


16 years ago

5.9


76 km
119km / 74mi
Amaknak Island, 8.8 mi NE of Unalaska, Aleutians West, Alaska, USA
More
Dec 5, 2000 22:11


22 years ago

5.9


33 km
64km / 40mi
53 mi SE of Anangula Island, Aleutians West, Alaska, USA
More
Jan 23, 1998 09:20


24 years ago

5.9


33 km
114km / 71mi
44 mi S of Anangula Island, Aleutians West, Alaska, USA
More
Sep 23, 1984 17:06


38 years ago

5.9


33 km
144km / 89mi
32 mi SE of Egg Island, Aleutians West, Alaska, USA
More
Sep 12, 1982 09:22


40 years ago

5.9


33 km
60km / 38mi
87 mi S of Unalaska, Aleutians West, Alaska, USA
More
Apr 20, 1974 08:22


48 years ago

5.9


42 km
14km / 9mi
35 mi SE of Breed Island, Aleutians West, Alaska, USA
More
Apr 21, 1972 01:28


50 years ago

5.9


107 km
105km / 65mi
17 mi NW of Unalaska, Aleutians West, Alaska, USA
More
Jun 20, 1967 07:38


55 years ago

5.9


28 km
54km / 34mi
89 mi S of Unalaska, Aleutians West, Alaska, USA
More
Jan 18, 1967 08:18


55 years ago

5.9


26 km
93km / 58mi
30 mi SE of Nikolski, Aleutians West, Alaska, USA
More
Nov 6, 1960 22:10


62 years ago

5.9


41 km
67km / 42mi
43 mi SE of Nikolski, Aleutians West, Alaska, USA
More
Aug 25, 1960 17:42


62 years ago

5.9


29 km
156km / 97mi
44 mi SW of Nikolski, Aleutians West, Alaska, USA
More
Jun 29, 1960 17:06


62 years ago

5.9


0 km
61km / 38mi
38 mi SE of Nikolski, Aleutians West, Alaska, USA
More
Apr 15, 1957 21:33


65 years ago

5.9


23 km
123km / 77mi
129 mi S of Unalaska, Aleutians West, Alaska, USA
More
Jul 17, 1955 21:58


67 years ago

5.9


25 km
131km / 81mi
18 mi NW of Bogoslof Island, Aleutians West, Alaska, USA
More
Dec 30, 1954 11:32


68 years ago

5.9


37 km
123km / 77mi
141 mi SW of Unalaska, Aleutians West, Alaska, USA
More
Mar 25, 1953 05:51


69 years ago

5.9


32 km
160km / 100mi
43 mi SE of Chuginadak Island, Aleutians West, Alaska, USA
More
Jan 11, 2022 12:53


25 weeks ago

5.8


45 km
64km / 40mi
North Pacific Ocean, Alaska, USA
More
May 24, 2017 16:36


5 years ago

5.8


12 km
93km / 58mi
North Pacific Ocean, 101 mi S of Unalaska, Aleutians West, Alaska, USA
More
Mar 27, 2016 18:01


6 years ago

5.8


10 km
125km / 78mi
North Pacific Ocean, 43 mi S of Nikolski, Aleutians West, Alaska, USA
More
Aug 13, 1999 07:56


23 years ago

5.8


33 km
183km / 114mi
56 mi SE of Herbert Island, Aleutians West, Alaska, USA
More
Dec 5, 1998 01:12


24 years ago

5.8


33 km
172km / 107mi
53 mi SE of Herbert Island, Aleutians West, Alaska, USA
More
Mar 28, 1996 19:51


26 years ago

5.8


33 km
126km / 78mi
48 mi S of Anangula Island, Aleutians West, Alaska, USA
More
Jul 29, 1994 00:17


28 years ago

5.8


11 km
98km / 61mi
48 mi SE of Anangula Island, Aleutians West, Alaska, USA
More
Jan 9, 1990 04:58


33 years ago

5.8


33 km
182km / 113mi
63 mi SE of Herbert Island, Aleutians West, Alaska, USA
More
Mar 29, 1988 08:31


34 years ago

5.8


33 km
104km / 65mi
59 mi SE of Anangula Island, Aleutians West, Alaska, USA
More
Sep 1, 1979 05:27


43 years ago

5.8


69 km
177km / 110mi
Avatanak Island, 55 mi E of Unalaska, Aleutians West, Alaska, USA
More
Jul 13, 1978 13:25


44 years ago

5.8


33 km
133km / 83mi
53 mi S of Anangula Island, Aleutians West, Alaska, USA
More
Mar 23, 1978 07:23


44 years ago

5.8


23 km
183km / 114mi
58 mi SE of Herbert Island, Aleutians West, Alaska, USA
More
Oct 19, 1971 11:02


51 years ago

5.8


32 km
66km / 41mi
88 mi S of Unalaska, Aleutians West, Alaska, USA
More
Nov 12, 1969 19:09


53 years ago

5.8


50 km
63km / 39mi
22 mi E of Nikolski, Aleutians West, Alaska, USA
More
Jun 18, 1969 23:44


53 years ago

5.8


33 km
70km / 44mi
48 mi SE of Nikolski, Aleutians West, Alaska, USA
More
Map of earlier quakes