Light mag. 4.3 earthquake - Badakhshan, Afghanistan, 30 km west of Ishqoshim, Tajikistan, on Saturday, Aug 6, 2022 at 7:51 pm (GMT +4:30) -
Updated: Sun, Aug 7, 2022 16:39 GMT -
I felt this quake
Light magnitude 4.3 earthquake at 227 km depth
6 Aug 15:35 UTC: First to report: NCS after 14 minutes.
6 Aug 19:30: Now using data updates from USGS
Update Sat, 6 Aug 2022, 15:39
Moderate tremor of magnitude 4.4 just reported 72 km southeast of Faizabad, Afghanistan
4.4 quake 6 Aug 7:51 pm (GMT +4:30)
India's National Center for Seismology (NCS) reported a magnitude 4.4 quake in Afghanistan near Faizabad, Faīẕābād, Badakhshan, only 18 minutes ago. The earthquake hit early evening on Saturday, August 6th, 2022, at 7:21 pm local time at an intermediate to considerable depth of 220 km. The exact magnitude, epicenter, and depth of the quake might be revised within the next few hours or minutes as seismologists review data and refine their calculations, or as other agencies issue their report.
According to preliminary calculations, we do not expect that the quake was felt by many people and did not cause any damage. In Jurm (pop. 12,100, 36 km away), Ashkāsham (pop. 12,100, 41 km away), Ishqoshim (pop. 26,000, 49 km away), and Faizabad (pop. 44,400, 72 km away), the quake was probably not felt.
VolcanoDiscovery will automatically update magnitude and depth if these change and follow up if other significant news about the quake become available. If you're in the area, please send us your experience through our reporting mechanism, either
online
or via
our mobile app
. This will help us provide more first-hand updates to anyone around the globe who wants to know more about this quake.
If you were or still are in this area during the quake
help others with your feedback and
report it here
.
Earthquake data
I felt this quake
I didn't feel it
Earthquake details
Date & time
Aug 6, 2022 15:21:34 UTC -
Local time

at epicenter

Saturday, Aug 6, 2022 at 7:51 pm (GMT +4:30)
Status
Confirmed
Magnitude
4.3
Depth
227.1 km
Epicenter

latitude / longitude

36.6855°N / 71.2847°E (Zebak, Badakhshan, Afghanistan)
Antipode
36.686°S / 108.715°W
Shaking

intensity

Very weak shaking
Felt
0 reports
Primary data source
USGS (United States Geological Survey)
Nearby

towns and cities

22 km (14 mi) W of Ashkāsham (Ishkashim) (pop: 12,100) |

Show on map

| Quakes nearby
30 km (18 mi) W of Ishqoshim (Ishkoshim, Gorno-Badakhshan, Tajikistan) (pop: 26,000) |

Show on map

| Quakes nearby
45 km (28 mi) ESE of Jurm (pop: 12,100) |

Show on map

| Quakes nearby
79 km (49 mi) SE of Faizabad (pop: 44,400) |

Show on map

| Quakes nearby
93 km (58 mi) SSW of Khorugh (Gorno-Badakhshan, Tajikistan) (pop: 30,000) |

Show on map

| Quakes nearby
262 km (163 mi) NNE of Jalalabad (Nangarhar) (pop: 200,300) |

Show on map

| Quakes nearby
302 km (188 mi) SE of Duschanbe (Dushanbe, Tajikistan) (pop: 679,400) |

Show on map

| Quakes nearby
307 km (191 mi) NE of Kabul (pop: 3,043,500) |

Show on map

| Quakes nearby
Estimated

seismic

energy

released

1.8 x 1011 joules (49.4 megawatt hours, equivalent to 42.5 tons of TNT) | about seismic energy
If you felt this quake (or if you were near the epicenter),
please share your experience and submit a short "I felt it" report!
Other users would love to hear about it!
If you did NOT feel the quake
although you were in the area,
please report it
! Your contribution is valuable to earthquake science, seismic hazard analysis and mitigation efforts. You can use your device location or the map to indicate where you were during the earthquake. Thank you!
Data for the same earthquake reported by different agencies
Info: The more agencies report about the same quake and post similar data, the more confidence you can have in the data. It takes normally up to a few hours until earthquake parameters are calculated with near-optimum precision.
| | | | |
| --- | --- | --- | --- |
| Mag. | Depth | Location | Source |
| 4.3 | 227 km | 22 Km W of Ashkāsham, Afghanistan | USGS |
| 4.3 | 227 km | Afghanistan-Tajikistan Border Region | RaspberryShake |
| 4.4 | 220 km | Afghanistan | NCS |
| 4.2 | 227 km | HINDU KUSH REGION, AFGHANISTAN | EMSC |
User reports for this quake
There are no user reports for this quake yet. If you felt it be the first to report it!
Try our free app!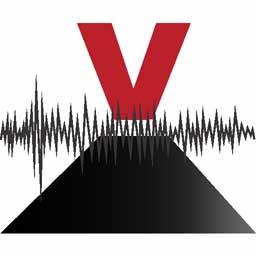 Earlier earthquakes in the same area since 1900
Date and time GMT
Mag
Depth
Distance
Location
Details
Nov 15, 1921 20:36


101 years ago

7.8


240 km
74km / 46mi
Kuran Wa Munjan, 102 km S of Faizabad, Faīẕābād, Badakhshan, Afghanistan
More
Jul 7, 1909 21:37


113 years ago

7.7


200 km
172km / 107mi
Mandōl, Nuristan, 67 km E of Bāzārak, Panjshir, Afghanistan
More
Oct 8, 2005 03:50


17 years ago

7.6


26 km
317km / 197mi
22 km NE of Muzaffarabad, Muzaffarābād, Azad Kashmir, Pakistan
More
Oct 26, 2015 09:09


7 years ago

7.5


212 km
49km / 31mi
52 km S of Jurm, Badakhshan, Afghanistan
More
Mar 4, 1949 10:19


73 years ago

7.5


229 km
54km / 34mi
Yamgān, 36 km S of Jurm, Badakhshan, Afghanistan
More
Mar 3, 2002 12:08


20 years ago

7.4


226 km
75km / 46mi
Tagāb, 69 km S of Faizabad, Faīẕābād, Badakhshan, Afghanistan
More
Jul 29, 1985 07:54


37 years ago

7.4


99 km
65km / 40mi
Kuran Wa Munjan, 107 km S of Faizabad, Faīẕābād, Badakhshan, Afghanistan
More
Dec 30, 1983 23:52


39 years ago

7.4


215 km
60km / 37mi
Yamgān, 84 km S of Faizabad, Faīẕābād, Badakhshan, Afghanistan
More
Mar 14, 1965 15:53


57 years ago

7.4


208 km
59km / 37mi
Yamgān, 52 km S of Jurm, Badakhshan, Afghanistan
More
Feb 18, 1911 18:41


112 years ago

7.3


15 km
218km / 135mi
Gorno-Badakhshan, 336 km E of Duschanbe, Dushanbe, Tajikistan
More
Dec 7, 2015 07:50


7 years ago

7.2


11 km
216km / 134mi
Gorno-Badakhshan, 365 km E of Duschanbe, Dushanbe, Tajikistan
More
Aug 9, 1993 12:42


29 years ago

7.0


215 km
50km / 31mi
Yamgān, 86 km S of Faizabad, Faīẕābād, Badakhshan, Afghanistan
More
Jan 31, 1991 23:03


32 years ago

6.9


142 km
109km / 68mi
Kuran Wa Munjan, Badakhshan, 140 km SE of Khanabad, Afghanistan
More
Jul 14, 1991 09:09


31 years ago

6.7


213 km
42km / 26mi
Zebak, 99 km SE of Faizabad, Faīẕābād, Badakhshan, Afghanistan
More
Jul 6, 1962 23:05


60 years ago

6.7


216 km
82km / 51mi
Tagāb, Badakhshan, 51 km E of Farkhār, Takhar, Afghanistan
More
Apr 10, 2016 10:28


6 years ago

6.6


210 km
26km / 16mi
37 km SW of Ashkāsham, Ishkāshim, Badakhshan, Afghanistan
More
Jan 3, 2009 20:23


14 years ago

6.6


205 km
57km / 35mi
Yamgān, 50 km S of Jurm, Badakhshan, Afghanistan
More
Apr 5, 2004 21:24


18 years ago

6.6


187 km
30km / 19mi
Yamgān, 78 km SE of Faizabad, Faīẕābād, Badakhshan, Afghanistan
More
May 30, 1998 06:22


24 years ago

6.6


33 km
114km / 71mi
Shahr-e Buzurg, Badakhshan, 25 km E of Rustāq, Rustaq, Takhar, Afghanistan
More
Dec 16, 1982 00:40


40 years ago

6.6


36 km
212km / 132mi
Nahrīn, 27 km E of Baghlan, Baghlān-e Jadīd, Baghlan, Afghanistan
More
Jun 6, 1966 07:46


56 years ago

6.6


216 km
30km / 19mi
Zebak, 40 km SW of Ashkāsham, Ishkāshim, Badakhshan, Afghanistan
More
Jan 28, 1964 14:09


59 years ago

6.6


196 km
38km / 24mi
Yamgān, 44 km S of Jurm, Badakhshan, Afghanistan
More
Dec 12, 2005 21:47


17 years ago

6.5


225 km
40km / 25mi
Zebak, 96 km SE of Faizabad, Faīẕābād, Badakhshan, Afghanistan
More
Nov 8, 1999 16:45


23 years ago

6.5


228 km
19km / 12mi
Zebak, 88 km SE of Faizabad, Faīẕābād, Badakhshan, Afghanistan
More
May 13, 1997 14:13


25 years ago

6.5


196 km
43km / 27mi
Yamgān, 85 km SE of Faizabad, Faīẕābād, Badakhshan, Afghanistan
More
Jul 30, 1974 05:12


48 years ago

6.5


211 km
60km / 37mi
Yamgān, 86 km S of Faizabad, Faīẕābād, Badakhshan, Afghanistan
More
Oct 16, 1963 15:43


59 years ago

6.5


35 km
290km / 180mi
82 km NW of Murghab, Gorno-Badakhshan, Tajikistan
More
Dec 1, 1918 02:35


104 years ago

6.5


20 km
235km / 146mi
Gorno-Badakhshan, 350 km E of Duschanbe, Dushanbe, Tajikistan
More
Oct 8, 2005 10:46


17 years ago

6.4


8 km
272km / 169mi
9.4 km NE of Battagram, Khyber Pakhtunkhwa, Pakistan
More
Feb 20, 1998 12:18


24 years ago

6.4


236 km
29km / 18mi
Yamgān, 84 km SE of Faizabad, Faīẕābād, Badakhshan, Afghanistan
More
Aug 9, 1993 11:38


29 years ago

6.4


204 km
58km / 36mi
Yamgān, 77 km S of Faizabad, Faīẕābād, Badakhshan, Afghanistan
More
Jul 13, 1990 14:20


32 years ago

6.4


217 km
54km / 33mi
Yamgān, 80 km S of Faizabad, Faīẕābād, Badakhshan, Afghanistan
More
Aug 2, 1985 07:46


37 years ago

6.4


120 km
73km / 45mi
Kuran Wa Munjan, 106 km S of Faizabad, Faīẕābād, Badakhshan, Afghanistan
More
Feb 16, 1984 17:18


38 years ago

6.4


208 km
50km / 31mi
Yamgān, 79 km S of Faizabad, Faīẕābād, Badakhshan, Afghanistan
More
Dec 25, 2015 19:14


7 years ago

6.3


204 km
28km / 17mi
41 km SW of Ashkāsham, Ishkāshim, Badakhshan, Afghanistan
More
Sep 17, 2010 19:21


12 years ago

6.3


220 km
53km / 33mi
Yamgān, 47 km S of Jurm, Badakhshan, Afghanistan
More
Jul 17, 2000 22:53


22 years ago

6.3


141 km
55km / 34mi
Kuran Wa Munjan, 98 km S of Faizabad, Faīẕābād, Badakhshan, Afghanistan
More
May 12, 2000 23:10


22 years ago

6.3


108 km
97km / 60mi
Kuran Wa Munjan, Badakhshan, 127 km NE of Bāzārak, Panjshir, Afghanistan
More
Dec 17, 1997 05:51


25 years ago

6.3


207 km
57km / 35mi
Yamgān, 83 km S of Faizabad, Faīẕābād, Badakhshan, Afghanistan
More
Oct 18, 1995 09:30


27 years ago

6.3


223 km
85km / 53mi
Tagāb, Badakhshan, 83 km SE of Taloqan, Tāluqān, Takhar, Afghanistan
More
Jun 30, 1994 09:23


28 years ago

6.3


227 km
42km / 26mi
Zebak, 101 km SE of Faizabad, Faīẕābād, Badakhshan, Afghanistan
More
Sep 18, 1993 05:02


29 years ago

6.3


113 km
40km / 25mi
Chitrāl, Pakistan, 34 km S of Ishqoshim, Tajikistan
More
Mar 25, 1990 14:17


32 years ago

6.3


33 km
152km / 95mi
56 km E of Khandūd, Wākhān, Badakhshan, Afghanistan
More
Feb 5, 1990 05:16


33 years ago

6.3


110 km
40km / 25mi
Shuhadā, 60 km E of Faizabad, Faīẕābād, Badakhshan, Afghanistan
More
Aug 6, 1988 09:03


34 years ago

6.3


195 km
33km / 21mi
Yamgān, 84 km SE of Faizabad, Faīẕābād, Badakhshan, Afghanistan
More
May 2, 1981 16:04


41 years ago

6.3


229 km
41km / 25mi
Zebak, 96 km SE of Faizabad, Faīẕābād, Badakhshan, Afghanistan
More
Jun 24, 1972 15:29


50 years ago

6.3


24 km
150km / 93mi
Guz̄argāh-e Nūr, 89 km E of Baghlan, Baghlān-e Jadīd, Baghlan, Afghanistan
More
Sep 12, 1962 20:57


60 years ago

6.3


35 km
210km / 130mi
Būrkah, 33 km NE of Baghlan, Baghlān-e Jadīd, Baghlan, Afghanistan
More
Mar 6, 1955 20:55


67 years ago

6.3


125 km
205km / 128mi
Gorno-Badakhshan, 353 km E of Duschanbe, Dushanbe, Tajikistan
More
May 9, 2018 10:41


4 years ago

6.2


103 km
37km / 23mi
82 km E of Faizabad, Faīẕābād, Badakhshan, Afghanistan
More
Oct 29, 2009 17:44


13 years ago

6.2


210 km
60km / 37mi
Yamgān, 54 km S of Jurm, Badakhshan, Afghanistan
More
Oct 22, 2009 19:51


13 years ago

6.2


186 km
35km / 22mi
Yamgān, 40 km S of Jurm, Badakhshan, Afghanistan
More
Apr 3, 2007 03:35


15 years ago

6.2


222 km
59km / 37mi
Yamgān, 75 km S of Faizabad, Faīẕābād, Badakhshan, Afghanistan
More
Jan 3, 2002 07:05


21 years ago

6.2


129 km
85km / 53mi
Kuran Wa Munjan, Badakhshan, 126 km SE of Taloqan, Afghanistan
More
Feb 25, 2001 02:21


21 years ago

6.2


203 km
46km / 29mi
Yamgān, 82 km S of Faizabad, Faīẕābād, Badakhshan, Afghanistan
More
Mar 5, 1990 20:47


32 years ago

6.2


12 km
157km / 97mi
63 km E of Khandūd, Wākhān, Badakhshan, Afghanistan
More
May 5, 1987 15:40


35 years ago

6.2


202 km
59km / 37mi
Yamgān, 71 km S of Faizabad, Faīẕābād, Badakhshan, Afghanistan
More
Sep 12, 1983 15:42


39 years ago

6.2


209 km
27km / 17mi
Yamgān, 82 km SE of Faizabad, Faīẕābād, Badakhshan, Afghanistan
More
Sep 12, 1981 07:15


41 years ago

6.2


33 km
235km / 146mi
Diamer, 60 km NW of Lulu sard Island, Gilgit-Baltistan, Pakistan
More
Dec 28, 1974 12:11


48 years ago

6.2


22 km
231km / 144mi
Lower Kohistan District, 44 km N of Battagram, Khyber Pakhtunkhwa, Pakistan
More
Nov 12, 1972 17:56


50 years ago

6.2


115 km
250km / 155mi
72 km W of Murghab, Gorno-Badakhshan, Tajikistan
More
Sep 3, 1972 16:48


50 years ago

6.2


30 km
209km / 130mi
Ghizer District, 89 km NW of Lulu sard Island, Gilgit-Baltistan, Pakistan
More
Jan 20, 1972 11:36


51 years ago

6.2


212 km
53km / 33mi
Yamgān, 86 km S of Faizabad, Faīẕābād, Badakhshan, Afghanistan
More
Mar 5, 1969 19:33


53 years ago

6.2


206 km
58km / 36mi
Yamgān, 53 km S of Jurm, Badakhshan, Afghanistan
More
Feb 2, 2019 12:04


4 years ago

6.1


212 km
56km / 35mi
42 km S of Jurm, Badakhshan, Afghanistan
More
Jan 31, 2018 07:07


5 years ago

6.1


187 km
42km / 26mi
37 km S of Jurm, Badakhshan, Afghanistan
More
Mar 25, 2002 14:56


20 years ago

6.1


8 km
190km / 118mi
Khwājah Hijrān, 16 km E of Nahrin, Nahrain, Baghlan, Afghanistan
More
Nov 23, 2001 20:43


21 years ago

6.1


107 km
38km / 24mi
Zebak, 32 km S of Ashkāsham, Ishkāshim, Badakhshan, Afghanistan
More
Oct 3, 1987 11:00


35 years ago

6.1


95 km
29km / 18mi
Zebak, 27 km S of Ashkāsham, Ishkāshim, Badakhshan, Afghanistan
More
Feb 1, 1984 14:22


39 years ago

6.1


33 km
241km / 150mi
Qarghah'ī, Laghman, 21 km N of Jalalabad, Nangarhar, Afghanistan
More
Jan 27, 1984 13:01


39 years ago

6.1


172 km
40km / 25mi
Yamgān, 90 km SE of Faizabad, Faīẕābād, Badakhshan, Afghanistan
More
Nov 24, 1969 17:23


53 years ago

6.1


115 km
59km / 37mi
44 km N of Ishqoshim, Ishkoshim, Gorno-Badakhshan, Tajikistan
More
Sep 2, 1957 21:27


65 years ago

6.1


212 km
31km / 19mi
Zebak, 43 km SW of Ashkāsham, Ishkāshim, Badakhshan, Afghanistan
More
Dec 20, 2019 11:39


3 years ago

6.0


204 km
68km / 42mi
44 km SW of Jurm, Badakhshan, Afghanistan
More
Jan 24, 2011 02:45


12 years ago

6.0


110 km
234km / 145mi
Gorno-Badakhshan, 350 km E of Duschanbe, Dushanbe, Tajikistan
More
Jan 25, 1967 01:50


56 years ago

6.0


273 km
31km / 19mi
1.5 km SE of Ishqoshim, Ishkoshim, Gorno-Badakhshan, Tajikistan
More
Feb 2, 1965 15:56


58 years ago

6.0


15 km
198km / 123mi
Gorno-Badakhshan, 408 km E of Duschanbe, Dushanbe, Tajikistan
More
Aug 10, 2015 10:05


7 years ago

5.9


225 km
24km / 15mi
34 km SW of Ashkāsham, Ishkāshim, Badakhshan, Afghanistan
More
May 14, 2011 21:07


11 years ago

5.9


207 km
57km / 35mi
Yamgān, 51 km S of Jurm, Badakhshan, Afghanistan
More
Mar 29, 2003 11:46


19 years ago

5.9


114 km
101km / 63mi
Kuran Wa Munjan, Badakhshan, 122 km NE of Bāzārak, Panjshir, Afghanistan
More
Apr 12, 2002 04:00


20 years ago

5.9


10 km
186km / 115mi
Khōst wa Firing, 67 km E of Baghlan, Baghlān-e Jadīd, Baghlan, Afghanistan
More
Mar 21, 1998 18:22


24 years ago

5.9


228 km
107km / 66mi
Tagāb, Badakhshan, 95 km E of Khanabad, Khan Abad, Kunduz, Afghanistan
More
Feb 4, 1998 14:33


25 years ago

5.9


33 km
115km / 71mi
Rustāq, 24 km E of Rustāq, Rustaq, Takhar, Afghanistan
More
Sep 14, 1996 08:01


26 years ago

5.9


120 km
88km / 55mi
Kuran Wa Munjan, Badakhshan, 130 km SE of Taloqan, Afghanistan
More
May 16, 1995 03:35


27 years ago

5.9


187 km
43km / 27mi
Yamgān, 79 km S of Faizabad, Faīẕābād, Badakhshan, Afghanistan
More
Sep 25, 1988 21:28


34 years ago

5.9


212 km
60km / 37mi
Yamgān, 78 km S of Faizabad, Faīẕābād, Badakhshan, Afghanistan
More
Apr 26, 1986 14:15


36 years ago

5.9


187 km
26km / 16mi
Yamgān, 84 km SE of Faizabad, Faīẕābād, Badakhshan, Afghanistan
More
Feb 23, 1981 08:02


41 years ago

5.9


96 km
40km / 25mi
Zebak, 113 km SE of Faizabad, Faīẕābād, Badakhshan, Afghanistan
More
Apr 21, 1978 15:22


44 years ago

5.9


227 km
7km / 5mi
Wurduj, 83 km SE of Faizabad, Faīẕābād, Badakhshan, Afghanistan
More
Nov 16, 1972 12:43


50 years ago

5.9


116 km
173km / 107mi
Parīān, 48 km NE of Bāzārak, Panjshir, Afghanistan
More
Jul 8, 1972 06:49


50 years ago

5.9


107 km
36km / 23mi
Zebak, 112 km SE of Faizabad, Faīẕābād, Badakhshan, Afghanistan
More
Aug 4, 1971 00:24


51 years ago

5.9


202 km
52km / 33mi
Yamgān, 81 km S of Faizabad, Faīẕābād, Badakhshan, Afghanistan
More
Aug 8, 1969 06:30


53 years ago

5.9


193 km
50km / 31mi
Yamgān, 55 km S of Jurm, Badakhshan, Afghanistan
More
Jan 23, 1954 16:06


69 years ago

5.9


15 km
123km / 77mi
98 km NE of Ishqoshim, Ishkoshim, Gorno-Badakhshan, Tajikistan
More
Jul 22, 1934 19:56


88 years ago

5.9


20 km
59km / 37mi
Bahārak, 29 km E of Faizabad, Faīẕābād, Badakhshan, Afghanistan
More
Aug 8, 2019 00:45


3 years ago

5.8


226 km
102km / 64mi
Badakhshan, 28 km E of Farkhār, Takhar, Afghanistan
More
Dec 29, 2012 17:50


10 years ago

5.8


116 km
128km / 80mi
Badakhshan, 46 km NW of Pārūn, Nuristan, Afghanistan
More
Jul 12, 2012 14:00


10 years ago

5.8


190 km
42km / 26mi
41 km S of Jurm, Badakhshan, Afghanistan
More
Mar 21, 2011 09:49


11 years ago

5.8


190 km
39km / 24mi
Yamgān, 42 km S of Jurm, Badakhshan, Afghanistan
More
Dec 29, 2008 03:37


14 years ago

5.8


151 km
38km / 24mi
Yamgān, 52 km SW of Ashkāsham, Ishkāshim, Badakhshan, Afghanistan
More
Map of earlier quakes